President's Welcome
Introducing the New Look of ConnAPA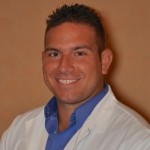 I would like to welcome you to the Connecticut Academy of Physician Assistant's official Website. Current members and Physician Assistants around the state are encouraged to explore and use it as a professional tool, informational source for legislative updates, hub for state and national news, and a pathway through which to get more involved in the organization that works for you.
During the last few months, the ConnAPA Board and Committee Members have been hard at work alongside the Kowalski Group to hammer out the key scope of practice issues. While strengthening our profession, the goal is to continue to provide excellent patient care with expanded access, increased safety, and lower costs to the patient. Stay tuned for developing news on the following hot topics:
Legislative
Education
Membership
Communication
Benefits
Legislative
The Kowalski Group, along with our Legislative Committee, will continue to keep us up to date on ongoing issues and advocate for ALL of the PAs along with their patients in the state. We encourage all members to contact us at connapa@ssmgt.com and/or their state legislators about any issues or legislation important to your practice and our profession.
Education
The committee is working hard at planning the 28th Annual Charter Oak Conference in Newport, Rhode Island, April 13-16, 2015 at the Newport Hyatt.
Also, plans are currently underway for the Annual Student Leadership Track that will take place in early 2015.
Membership
This is an exciting time for our membership committee. Our chairperson, Deanna Zimkus, along with her renewed committee members, are bursting with fresh ideas and looking forward to increasing membership. With a revamped renewal plan, group membership discounts and exciting incentives for new members to join, we have high hopes of boosting our numbers. Keep checking back for more information about further membership opportunities and local PA social events around the state!
Communication
We will continue to communicate with our members via electronic newsletters, along with regular updates on this website. If you are a member, you can get updates sent directly to the e-mail address of your choice to stay up to date on the latest breaking news, updates, and opportunities. Plus, don't forget to LIKE us on Facebook!
Benefits
This year we are striving to give members more benefits! We have already been able to partner with the Marcus Agency in an affinity agreement in which they will be providing DISCOUNTED long term disability insurance through Ohio National Disability Insurance program. In addition to this we are currently working on finalizing affinity partnerships to provide discounted home/auto/professional liability/long term care insurance. We are also looking into local companies that may want to partner with ConnAPA and offer further discounts to our members.
Working For You
Thank you for your continued support. The executive board, committees, and management team promise to continue working hard so that your voices are heard at the state and national level with the continued goal of increasing PA awareness and supporting the growth of our profession.
If you are not a member, I would highly encourage you to consider joining our cause. We represent your profession and YOU as a Physician Assistant practicing in the state of Connecticut. Remember: the higher our numbers, the louder our voices.
If you are a member, and are looking to get more involved, consider volunteering for any one of these committees available to you: Public Relations, Membership, Conference Planning and Education, Legislative and Government Affairs. As always, the executive office is here to field your questions and provide further information.
If you have any questions, ideas or concerns please feel free to reach out to me personally at connapa@ssmgt.com.
Cheers,
Andrew Turczak PA-C, MHS
ConnAPA President 2014-2015