Mission Statement
The Foundation's mission is to raise funds and provide scholarship money to qualified students who are enrolled in one of the three  Connecticut Physician Assistant programs or Connecticut residents
attending an out of state Physician Assistant program.
The Foundation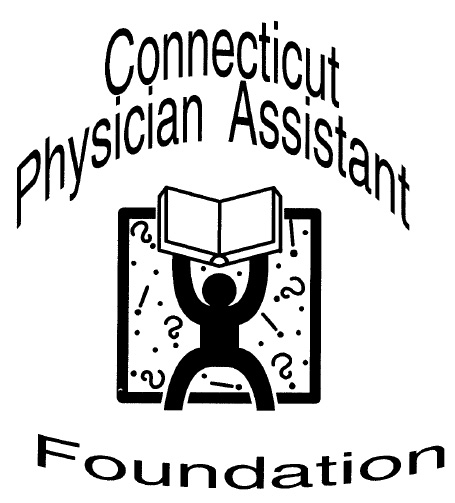 The CT PA Foundation (PAF) is the philanthropic arm of the Connecticut Academy of Physician Assistants.  Incorporated in 1989, the Foundation was an outgrowth of the ConnAPA Scholarship Committee which began awarding scholarships in 1980. Of note is the fact that ConnAPA was the first state PA chapter to award a scholarship. Over the years, ConnAPA has given out thousands of dollars in PA school scholarships to Connecticut residents. The Foundation is governed by a Board of Trustees comprised of physician assistants and student representatives from each Physician Assistant Program in Connecticut.
All money raised is for the purpose of scholarships, which range from $300 to $1500.  Scholarship recipients are selected based on a review of their application, evaluating among other things their community service involvement, and their response to an essay question. PA Program verification of enrollment is required.  Scholarships are presented at the annual Charter Oak Conference sponsored by the Connecticut Academy of Physician Assistants.
The Foundation has held activities such as a Bowl-A-Rama. a Bike CT ride and a Martini and a Movie events to raise additional funds. This year a Run for Education event was held in conjunction with the Stratton Faxon Fairfield 5K on June 21st, as well as the Half Marathon on June 22nd.  Since initiating these events, the Foundation has raised $10,000 for scholarships.
Student Scholarship
Residents of the State of Connecticut attending an accredited  PA program or  students attending an accredited Physician Assistant program in Connecticut are eligible to apply for a scholarship.
Please read the CONNECTICUT PHYSICIAN ASSISTANT FOUNDATION SCHOLARSHIP 2015 application carefully for full details.
THE DEADLINE FOR APPLYING FOR 2015 HAS PASSED. THE DEADLINE FOR NEXT YEAR'S SCHOLARSHIPS IS FEBRUARY 1, 2016.
Stratton Faxon 5K and Half Marathon Runs to Support PA Foundation
June 27 – 28
Annual Run For Education Fundraiser
The PA students of Connecticut and our supporters are running in the Stratton Faxon 5K and Half Marathon on June 27th and June 28th. We started this event last year and it was a huge success. We have been training hard and raising money in hopes of reaching our goal of $5,000. We encourage our CT PA community to come cheer us on. For all of you avid runners, please join our team and run hard to raise money for the CT PA Foundation which sponsors PA students from CT and in CT. See you at the finish line! You can sign up and/or donate below:
PAST EVENTS
Wine and Tapas Fundraiser  2014
The Connecticut Physician Assistant Foundation Board of Trustees were pleased to host second annual Wine & Tapas fundraiser at Barcelona Restaurant on Sunday, November 9th in New Haven. Guests enjoyed passed tapas and spent the evening networking with PA colleagues from across the state. Thanks to generous supporters of the PA Foundation, nearly $700 was raised for student scholarships, which will be awarded at the Charter Oak Conference in April 2015. The PA Foundation will continue to host this event each fall and welcomes all PAs, physicians, clinical colleagues, family and friends. Thank you to all PAs who attended the 2014 Wine & Tapas fundraiser to support the Connecticut PA Foundation!
2013 Bowlarama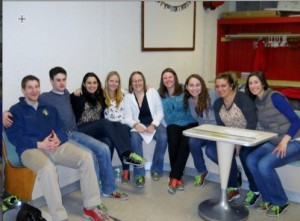 Bike CT for Education 2013